What is a Dark Kitchen?
Dark kitchens: the solution to kitchen inefficiencies and high operational costs.
Thanks for contacting us!
We'll reach out shortly so we can understand your business and needs better.
/ BENEFITS
How are dark kitchens a more efficient option for F&B business owners in Singapore?
Dark kitchen solutions have become a disrupter in the food and beverage industry. This is because of shifts in consumer behaviour coupled with technological advancements, all of which was expedited by the COVID pandemic. In fact, just months after the dine-in ban in Singapore, 73% of customers reported spending more than usual on food delivery services, resulting in up to a whopping 30% increase in demand. Third-party delivery companies are witnessing explosive growth because of this and a surge in rider applications.
They allow you to serve more customers in less time
Present-day restaurants are designed around the dine-in experience. For many, a delivery service is merely appendaged onto their dine-in offerings and, until now, has not played a major role in their revenue streams.
The recent delivery boom is the impetus behind so many restaurants are transitioning. With old kitchens and dining-orientated restaurants proving inefficient, dark kitchens are one way to fulfil more orders in less time. Higher profits then feed back into your company's overall success.
---
You can manage all your orders through a single tablet
One of the most challenging parts of running a delivery-focused kitchen is handling countless orders and making sure no mistakes are made. Smart City Kitchens offers specially designed software on a single tablet in each dark kitchen to ensure that everything is organised and efficient.
Our dark kitchen software allows you to generate demand metrics, understand where bottlenecks are and manage orders – all in one place.
---
Our business team is ready to support your dark kitchen
Dark kitchens are a new industry, and this can make them seem intimidating to those more used to running traditional restaurants. To make the process of opening a dark kitchen brand and maximising your efficiency, we have a team of business specialists that can offer advice and assistance when it comes to finding the best suppliers, cutting unnecessary costs and improving your delivery service. After all, your success is our success.
---
Dark kitchens are a turnkey solution
Opening a new restaurant has never been something done overnight. Finding the right suppliers, organising renovation work and hiring new front of house staff are all steps that need to be taken before the restaurant can welcome its first customers.
With a dark kitchen, everything is prepared for you before you even move in. Equipment, renovations and optimized spaces are ready for your team while dining services are completely eliminated in favour of high-turnover deliveries.
What Are The Dark Kitchen Solutions In Singapore Like?
Our state-of-the-art dark kitchens in Singapore are perfectly optimised for food-delivery businesses intent on keeping costs low and profits high. Our kitchens boast anywhere from 20-32 units, some of which even have dine-in availability if your customers prefer to eat in.
Driver pickup area
Receiving & loading dock
Staff pantry
Restrooms
---
Order pickup & processing
Courier handoff
Cleaning & maintenance
Safety & health inspections
Delivery logistics
Extraction & ventilation
On-site support staff
Insurance
24/7 Access
---
2 Compartment sinks
2 Prep sinks
Hand wash sink
Commercial exhaust hood
Tempered air
Power and gas
Grease-trap/interceptor
Cold & freezer storage
Dry storage / Dry rack
Extraction & ventilation
---
Gas points
Power outlets
Gas/fire safety system
WiFi
Fire suppression systems
---
The future of restaurant business in Singapore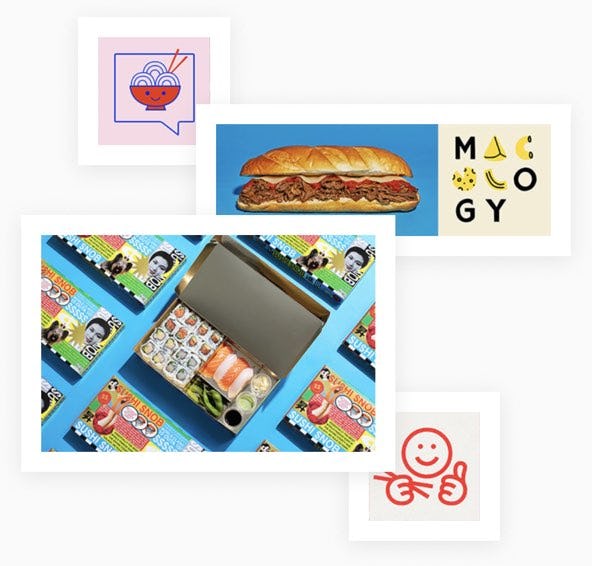 With the F&B industry in a period of huge transition, one thing is clear: restaurant businesses must adapt in order to survive. The rise of food delivery services has come about following a shift in consumer behaviour and has been expedited by the recent pandemic. Now more than ever, customers are looking for convenient sources of food that match the quality they would find in a dine-in restaurant. To meet this demand, restaurants have had to shift towards selling their food on third-party delivery services and optimise their kitchens in a way that complements this. Even though dine-in restaurants will always exist in some capacity, their hold over the industry as the status-quo for high-quality meals is fading away. With highly efficient delivery-focused dark kitchens popping up around the country, the dine-in model is becoming obsolete. Optimised dark kitchen spaces offer restaurant businesses the chance to grow and expand at a much faster rate, and without unjustifiable risk.