Delivery Kitchens: spaces optimised for food delivery restaurants
CloudKitchens® Delivery kitchens are now available throughout Singapore. Come see what it's all about — schedule a tour of one of our kitchen facilities today.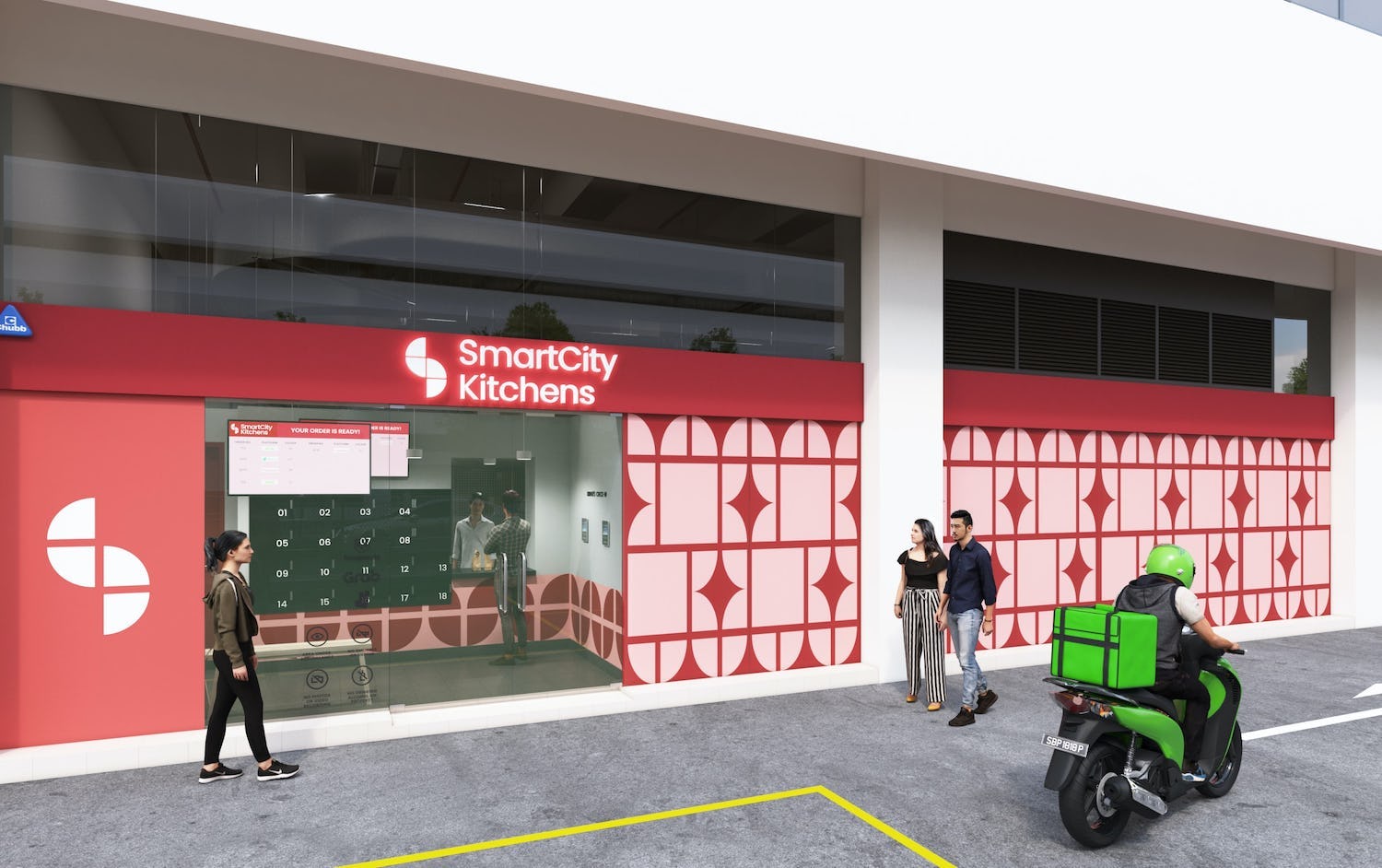 The recipe for success
CloudKitchens® Delivery kitchens offer countless solutions to problems that traditional brick-and-mortar restaurants face. Launch new locations faster, grow your business with less investment risk, gain access to a whole new pool of hungry customers and so much more - all within weeks.
Open in just one month
Open your doors in weeks. The time-consuming construction, permitting, and installation are all handled by us.
---
Dramatically lower your costs
When you see your labour, overhead, and real estate investment go down, your profit margin will increase.
---
Find a new, larger audience
Our CloudKitchens® delivery kitchens are located in prime areas and provide access to consumers who regularly order their food online.
---
Create a virtual storefront
We can manage all the products that don't require a kitchen - so you can sell more things in more locations. Just bring the goods and we'll help you set up shop.
---
Streamline your business
Manage your entire restaurant business through one single tablet. As part of our CloudKitchens® delivery kitchens solution, our app lets you access all your orders, combine all your delivery platforms, and get valuable data to optimise your business.
Experiment with multiple brands
Launch multiple restaurants and brands out of one kitchen while trying out different recipes and cuisines with minimal risk.
Hearing is believing
Listen to testimonials from the chefs and entrepreneurs growing their restaurant business through delivery kitchens spaces with Smart City Kitchens.


/ Locations
Locations in all the right places
We have delivery kitchens available in high order frequency areas densely populated with regular delivery eaters. Our sites are optimised for seamless courier pick-ups and allow for orders to be dealt with in a centralised area.
/ Technology
Software that connects it all
Our software is made for restaurateurs, chefs, and culinary teams. Instantly connect into our technology stack to grow your business and manage orders on one single tablet. We provide valuable tools and insights to help manage your business, predict demand, and increase the return on your menus.
/ Contact Us
Get started in a delivery kitchen powered by CloudKitchens®
As the leading CloudKitchens® delivery kitchens supplier in Singapore, we can get you in touch with the right people. Contact us for a tour or if you have additional questions.
Thanks for contacting us!
We'll reach out shortly so we can understand your business and needs better.