Overview
Certain food trends have risen to prominence in the past few years, with people becoming increasingly conscious of the health benefits of their diets. This has had a significant impact on the F&B industry, causing seismic shifts in how many eateries operate. With the new year upon us, we at Smart City Kitchens have put together a list of the top food trends in Singapore for 2022.
Plant-based diet
Good old home cooking
Artificial assistance
Food Transparency
Increased Immunity
Food delivery and online grocery shopping
Reducing food waste
Ultra-urban farming
Cashless Transactions
Delivery Kitchens
#1: Plant-based diet
Plant-based diets have surged in popularity in recent years as people look for healthy substitutes and alternatives to make significant changes in their lifestyles. Many different diets exist, but the Mediterranean diet has reigned supreme for three years in a row up to 2020 due to the many health benefits it provides, such as a healthier heart and reduced risk of dementia and diabetes. With this eating trend burgeoning and showing no signs of slowing down in 2022, the plant protein – e.g. Impossible, Beyond – sector is flourishing, even in Singapore with the rise of businesses like Next Gen and Growthwell Group.
#2: Good old home cooking
The COVID-19 pandemic has left many people stuck at home, and Singapore has not been exempt from this. One of the growing eating trends set to keep gaining steam is home cooking. It has evolved into the new norm for many Singaporean residents as many feel unsafe about venturing out to eateries. Even if they buck up the courage to do so, it may not be possible due to the imposed lockdowns. As a result, people have started to purchase household appliances like air fryers and multi-cookers to be more creative with their meals. Healthy eating, flexitarian diets, and baking everything from cookies to sourdough bread have been among the top eating trends for people who can't leave their houses.
While many people have opted to cook for themselves, there has been a rise in companies like Gousto, Mindful Chef, and Hello Fresh that prepare home delivery meal kits, which customers then cook and enjoy.
#3: Artificial assistance
Artificial intelligence has been implemented across multiple industries and has also become a trend in the F&B industry. With labour shortages having a drastic impact, many eateries are turning to robots and automation to cope with demand. Certain establishments like Shin Minori and Haidilao have fully embraced the rise of robots, which they use to assist human waiters in delivering food faster. Singapore, as a city, is also delving deeper, with robot baristas projected to be serving gourmet coffee at 30 MRT stations by 2023.
#4: Food Transparency
One of the biggest food trends is the continued questioning of where their food comes from and how it is made. According to an Innova Consumer Survey in 2020, 6 in 10 global consumers stated this. This trend has also had a profound impact on the F&B sector as food producers are using blockchain and internet of things technologies to track the handling of food ingredients and monitor conditions when they are being shipped.
#5: Increased Immunity
COVID-19 has sparked a rise in demand for food that boosts the immune system. This has resulted in people increasing their consumption of vitamins, supplements, and foods known to enhance the immune system, such as garlic, ginger, spinach, and yoghurt.
#6: Food delivery and online grocery shopping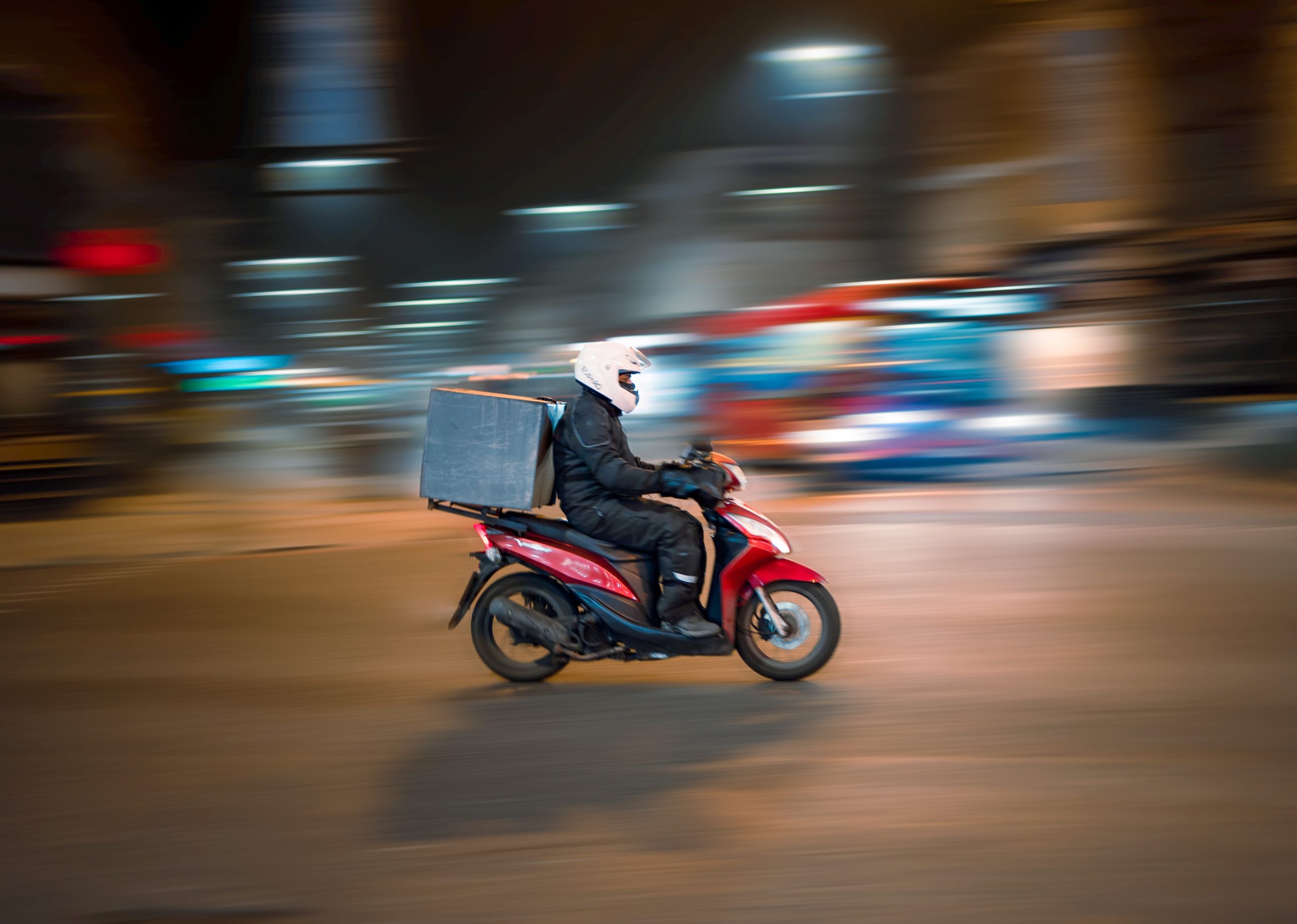 The rapid rise of food delivery will continue to trend upwards as the revenue in the Singapore market is projected to hit US$531 million in 2022. While this may come as no surprise, what may be more of an eye-opener is the fact that Deutsche Bank has estimated the online grocery market in the United States to surge to $120 billion in sales in 2025.
#7: Reducing food waste
Food waste has always been an initiative many identified with. Still, with it becoming a growing trend within the F&B industry, it has given rise to groups like the Ugly Food Movement, Zero Waste SG, and the Say YES to Waste Less campaign. More is being done on the technological front, too, as 3D food printing solutions are being implemented. At the same time, Apeel, a California-based company, has created an invisible, edible coating made from wasted agricultural products like leftover grape skins from wine production to extend the shelf-life of fruits and vegetables by five times!
#8: Ultra-urban farming
This food trend, which revolves around cultivating, processing, and distributing food in and around urban areas, is expected to take off to new heights in 2022. In fact, Singapore has already embraced it as several ultra-urban farms – Bollywood Veggies, Sky Greens by NTUC, Quan Fa Organic Farms, and VertiVegies, already exist.
#9: Cashless Transactions
This is a trend many within the F&B sector predicted a while back. With more people choosing to go the cashless route, a growing number of restaurants and CloudKitchens® delivery kitchens are offering various other payment options while also investing in self-service kiosks.
Delivery Kitchens
CloudKitchens® delivery kitchens will maintain their ascension as one of the key food trends for 2022, with many individuals and eateries searching for cost-effective solutions to navigate these uncertain times. These kitchens allow food businesses to operate at a lower cost and have access to an already established customer base in thriving areas of Singapore.
If you are interested in starting your own CloudKitchens® delivery kitchen in Singapore, simply fill out the form below, and we will be in touch!