Why is there a need for restaurants to care about online marketing tips? Well, it's safe to say the F&B industry is one of the most competitive sectors worldwide, let alone in a thriving metropolitan hub like Singapore. With the country being home to around 13,000 restaurants in 2019, competition is rife. Eateries are looking for any way to stand out from the crowd, and many have flocked to establish their presence online in a bid to boost their customer base. With many establishments still figuring out the top ways to boost sales, we at Smart City Kitchens have put together the 10 best online marketing tips for restaurants to utilise and send their profits soaring sky-high.
Cultivate Rave Reviews
Become a Social Media Sensation
Proactively Promote Your Restaurant
Tip 4. Streamline Online Ordering
Send Out a Noteworthy Newsletter
Offer Fruitful Freebies
Run Awareness Ads
Publish Brilliant Blogs
Have a Presence On Google
Work With Influencers
Tip 1: Cultivate Rave Reviews
Reviews can make or break any F&B business as the people's word spreads like wildfire. This is why it is essential to deliver top-quality food every time you get an order, as having happy customers who leave positive reviews is a tried and tested marketing strategy sure to impact your sales…in a good way!
Tip 2: Become a Social Media Sensation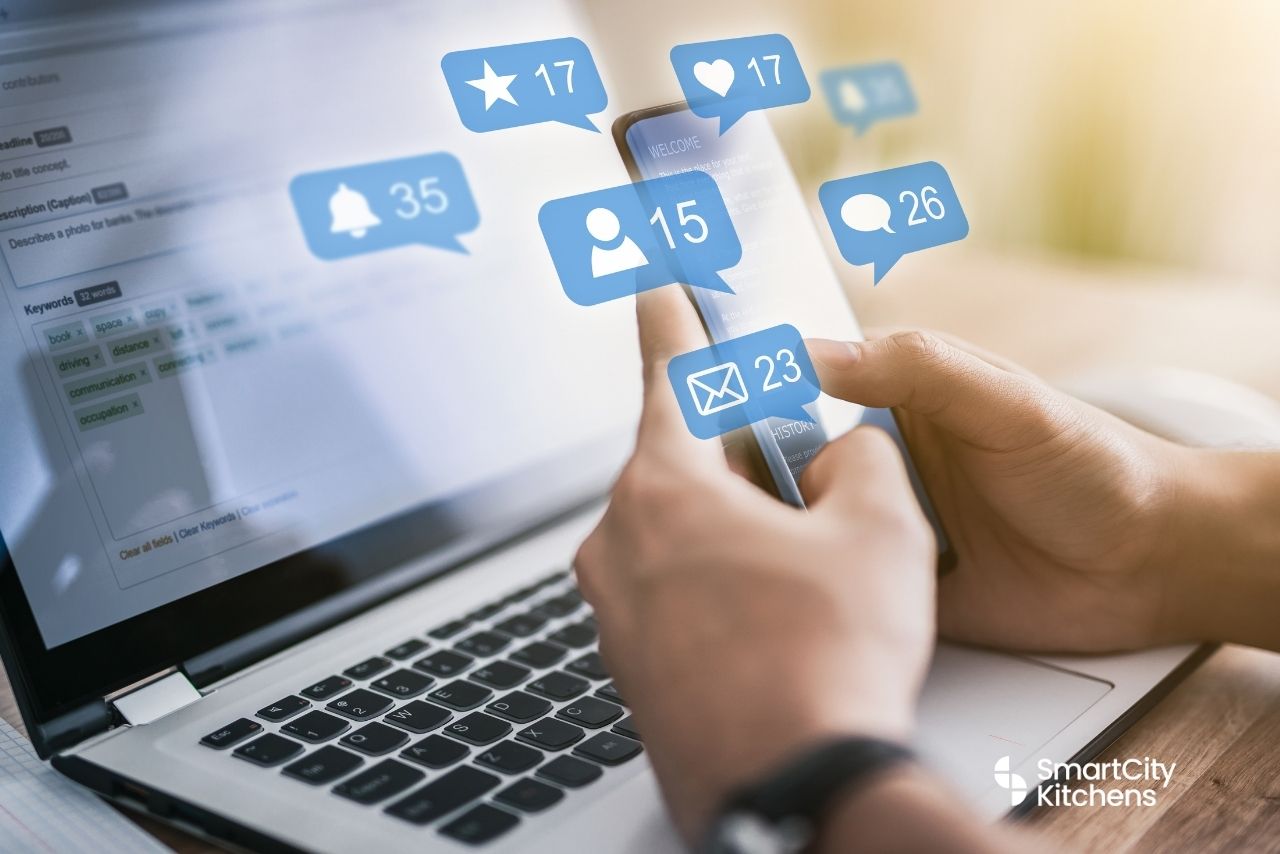 Having a strong presence on social media is essential nowadays, especially given how many people are on the different platforms available today. Posting regular updates about your restaurant or CloudKitchens® Delivery Kitchen is an excellent marketing move that will provide a behind-the-scenes look into how your F&B business operates and create a more personal connection with your customers.
Tip 3: Proactively Promote Your Restaurant
Promotions are an old-school online marketing tactic, but they still work. They attract attention and open the door to potential new customers, which possibly means more sales in the future. Remember to use fresh and innovative promotions instead of reposting the same old boring ones time and time again.
Tip 4: Streamline Online Ordering
Online food delivery users in Singapore hit 2.75 million in 2021 and are forecast to grow to 3.46 million in 2024. A surefire online marketing tip for all restaurants or F&B businesses will be optimising menus. Well-designed menus ensure that more people can see them online and order the scrumptious dishes they have on offer.
Tip 5: Send Out a Noteworthy Newsletter
If your restaurant or CloudKitchens® delivery kitchen has loyal customers or offers a niche style of cuisine, having a newsletter that delves deeper is a superb marketing move to gain more followers, which in turn may lead to an increase in overall sales. It is also worth mentioning anything that sets your establishment apart from the competition, such as if part of your proceeds goes towards supporting a particular charity.
Tip 6: Offer Fruitful Freebies
Everyone loves freebies, so it will be worthwhile offering some such as digital coupons and free meals when people follow your F&B business or recommend it to someone else. This great marketing strategy not only grows your customer base but also means more money coming your restaurant's way. How's that for an online marketing tip!
Tip 7: Run Awareness Ads
Brand awareness advertisements are yet another infallible marketing tool to drive your restaurant's sales through the roof. By letting people know about your eatery or CloudKitchens® Delivery Kitchen and its story, along with what makes the food so special, you are bound to have a wave of new customers wanting to try what your restaurant has to offer.
Tip 8: Publish Brilliant Blogs
Many F&B businesses may not realise this, but having intriguing and informative blogs on your website will help them create a unique persona and send more traffic their way. And you know what that equates to – more customers, more sales, and more money!
Tip 9: Have A Presence On Google
Google is a handy marketing tool for restaurants that want to boost their online presence, including on Google's search engine and Maps function. If people can find your business and learn about your eatery and the type of cuisine you serve, they'll be far more likely to order from you. This information can be edited at any time, so don't worry if you change locations or anything.
Tip 10: Work With Influencers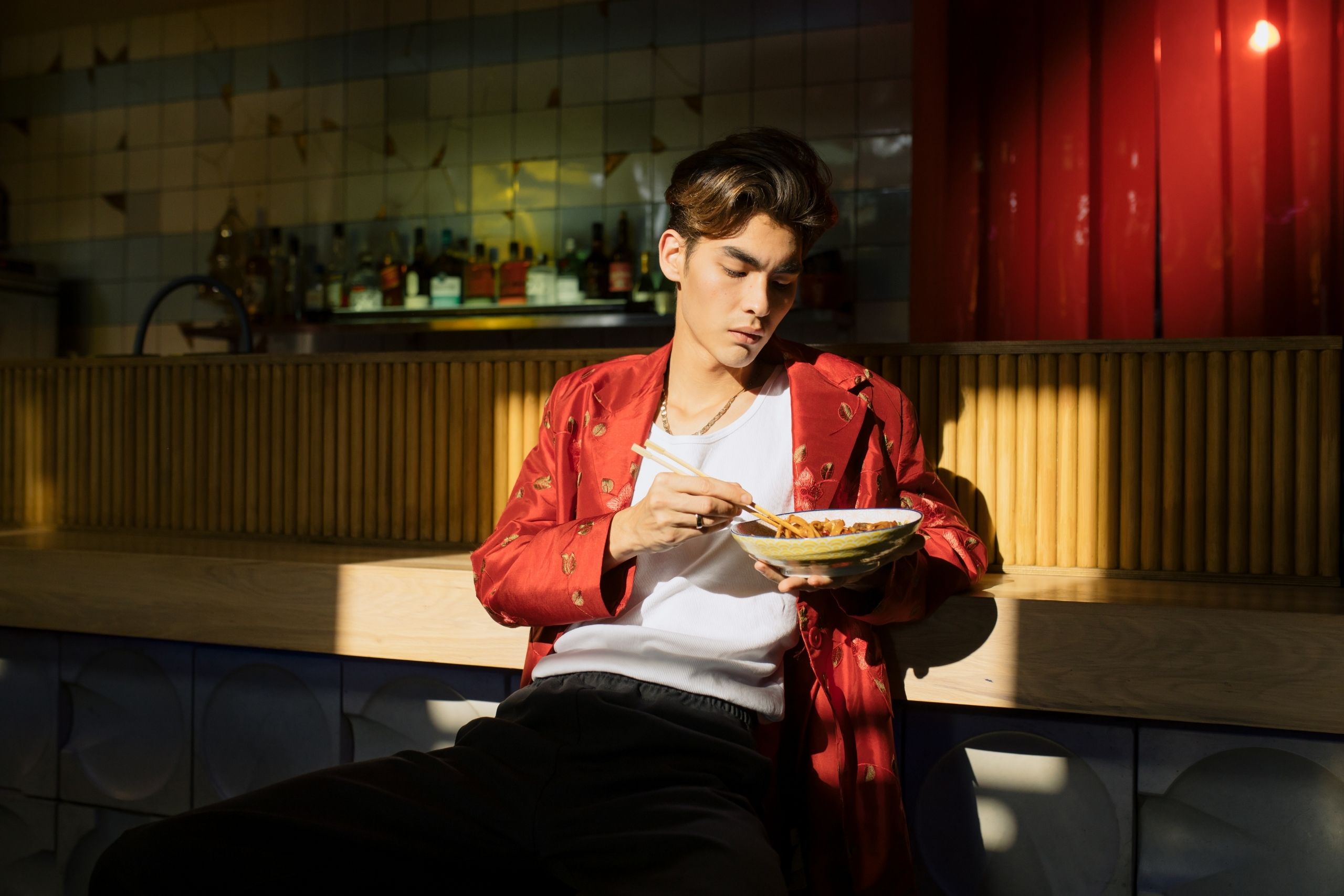 Many influencers have risen to prominence over the years. Thus, aligning your F&B business with them will be a masterful marketing tactic to reap benefits. When influencers review your food on various social media channels, your restaurant will reach a wider audience. Check out the top 10 Singapore food bloggers and influencers that restaurants should work with here!
Online Marketing Mastery
Having provided 10 online marketing tips, it's your time to shine. Make your online presence felt today and use it to take your business to unprecedented heights. Boost your restaurant's sales and surpass the competition!
However, besides online marketing, another way to boost restaurant sales in Singapore is to launch a CloudKitchens® delivery kitchen. If interested, fill out the form below, and we will help you as much as we can!