It's 2022 and the age of food delivery is still going strong. What was once an industry dominated by pizza (which is still unequivocally the classic food delivery item) is now a place for you to order foods of all kinds – whether it be fancy teas, fine dining, fast food, or your midnight craving. Almost 70% of Singapore's population has started or continued to order food online throughout 2021, a trend driven by changing consumer habits but amplified by the recent pandemic. But despite the booming industry, to be on the other side of these apps (those cooking, rather than eating) isn't just free money. Competition is stiff, and there's only room for those who know how to cook good food and market it properly on apps like Deliveroo and Foodpanda. Read on to discover 10 tips we've learned as a Cloudkitchens® operator that you must know before selling on food delivery platforms!
Organise and categorise your menu for search
Price your food sensibly
Get a professional photographer to take pictures of your food
Write mouth-watering food descriptions
Let your customers customise your food to their liking
Offer special deals and offers
Cook your food as quick as possible
Package your food properly
Get your customers to leave reviews
Leave a link to your delivery page on your website and social media
#1: Organise and categorise your menu for search
This is a great place to start when optimising your presence on food delivery platforms, as your virtual menu is all the interaction many of your customers will have with your restaurant.
Many food delivery platforms offer you the chance to customise how your menu is organised within their platform. Deliveroo, for example, allows you to swap between static, a la carte, and small form menus – each of which has been designed to suit different types of restaurants. Small form menus are perfect for restaurants that allow more customisation with their dishes, while an a la carte menu offers a more simple layout with individual dishes.
You'll also want to make sure you're categorising your food into sections like drinks, desserts, mains, appetizers, and more. Category tags can also be added to your restaurant's profile and will help you show up more when people are searching for food.
Checking your customers' prices has never been easier than in the food delivery world. If there's a competitor offering similar food in your area, they could be undercutting your prices and stealing a portion of your customer base.
Conduct the market research necessary and test out different pricing strategies to see which gives you the best results. If you've got more than one location of the same brand, consider location as well. Selling in a wealthier neighbourhood or in an area where you have no competitors can allow you to charge a slight premium on your dishes and grow your profit margins.
#3: Get a professional photographer to take pictures of your food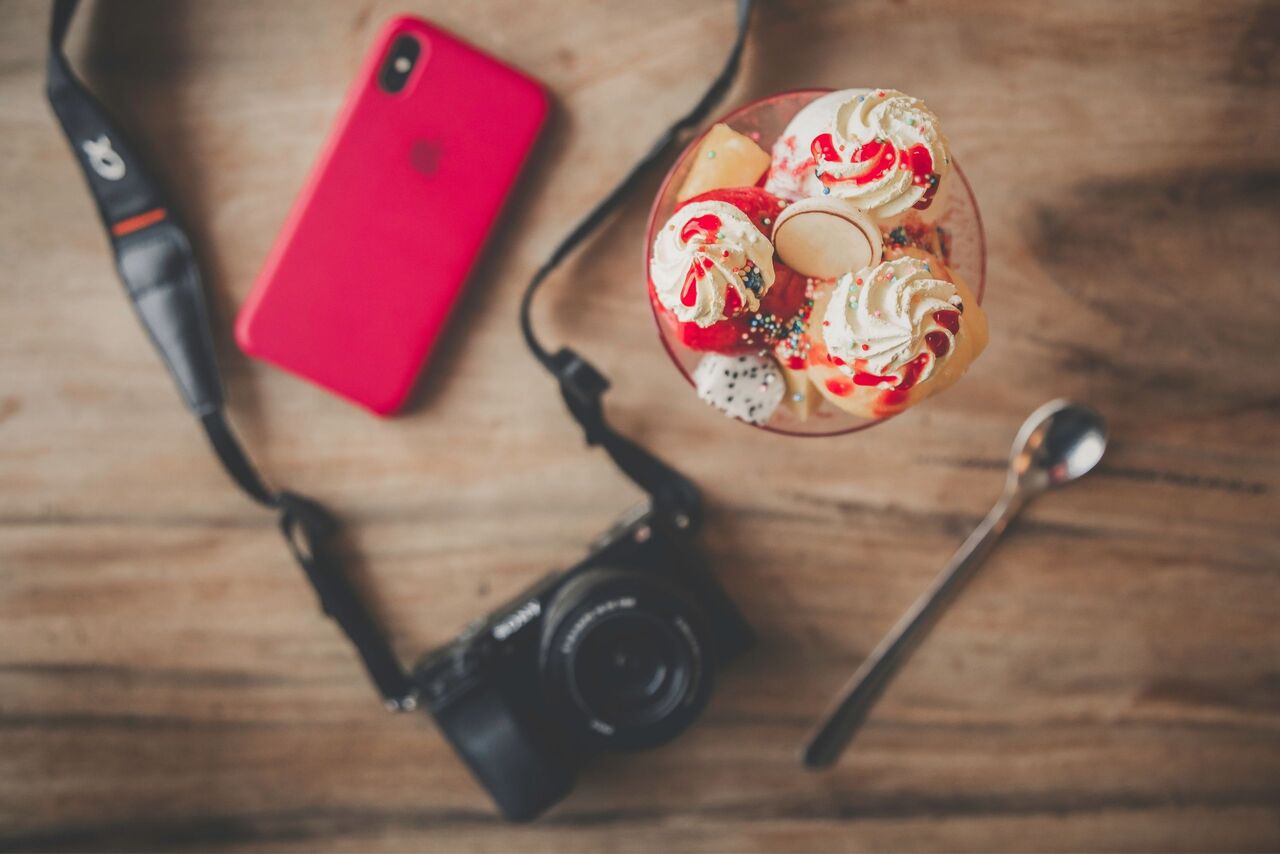 With your restaurant's page on these apps being all your customers have to judge your food, nice pictures speak volumes. Your customers want food that looks good because food that looks good normally tastes good too. Paying the premium to get high quality and appetising photos for your dishes will more than pay off in the long run by enticing more people to order your food. These same photos can be used across plenty of other platforms too, whether it be your social media, website, or advertisements.
At Smart City Kitchens, we offer bespoke growth marketing services alongside our cloud kitchens and food technology that organise professional food photography for you. We'll help you get photos that do your food justice and convince more customers to order your food.
#4: Write mouth-watering food descriptions
After the image, the description is the first thing your customers will see. It's vital you take the time necessary to do this step well, as it can be what encourages a potential customer to order from you or head to one of your competitors.
Make your food sound as good as it really is, and get people intrigued by explaining what's so good and different about your dishes. After this, it's up to your food to keep them coming back as repeat customers.
#5: Let your customers customise your food to their liking
Customers are becoming more and more used to the idea of customisability. It's everywhere in the modern world from the fashion industry to business services – and especially the F&B industry. Everyone has their own unique preferences when it comes to food. While bending over backwards can seem like an unnecessary effort, it can make your customers feel valued and convince them to keep coming back to your restaurant.
Things which can easily be customised are how spicy a certain dish is, having the sauce on the side instead, cooking burgers anywhere from rare to well-done, and more.
#6: Offer special deals and offers
This is nothing new, but we often see restaurants undervalue its importance. Depending on the type of food your restaurant produces, you can incentivise upsells and extra orders through meal deals and offers. Even if you don't make as large a profit on each item if they were sold individually, you're still making more money overall – and your customer is going to be happy they got a good deal on their food.
#7: Cook your food as quick as possible
This point might seem minute before you start selling on food delivery platforms, but this can create a world of a difference! When working with a third-party delivery company, the time it takes to deliver your food is largely out of your hands. What you can control, though, is how fast you cook it. This is an important step in the time between when your customer places their order and when it arrives at their doorstep. The speed at which their food arrives will leave either a lasting positive or negative impression, so it's important you get it to them as soon as possible so they aren't kept waiting and their food is as fresh or hot as possible.
#8: Package your food properly
Nothing is worse than working a long day, ordering food, and then having it arrive as an absolute mess. Poorly packaged food is the bane of the food delivery world, and can seriously undermine the reputation of your restaurant. Given that it's a fairly simple thing to get right, this should be one of your first tasks when starting up a food delivery business
Consider separating parts of the meal that could spoil its freshness – soup from the noodles, curry from the rice, and sauces from the main. You can also start to use more environmentally friendly packaging materials, as well as those that don't get too much condensation build-up. Lastly, a branded seal will give your customers peace of mind that nobody's been in their food since it left the kitchen.
#9: Get your customers to leave reviews
An overlooked point that you must know before selling on food delivery platforms is this: in the online world and for your food delivery business, reviews are everything. 5-star ratings surround your restaurant on every platform – Google, OpenRice, Deliveroo, Foodpanda, and more. One way of doing this is leaving a little note in with your food. This can be done by slipping in your card or printing it directly onto your packaging.
#10: Leave a link to your delivery page on your website and social media
The digital landscape is highly intertwined and interconnected. Deliveroo themselves have said that a link to your Deliveroo page on your website can boost your traffic on their platform by 5%. This might not seem like much, but it definitely adds up over time – especially if you have links on your social media, too.
Have any more questions you want to know before selling on food delivery platforms? Get in touch with us by filling out the form below today!