Ghost kitchens built from the ground up
Our ghost kitchens are created to give you the ultimate in speed and efficiency. This way, you can focus on making the food and building the business you've always dreamed of.
Thanks for contacting us!
We'll reach out shortly so we can understand your business and needs better.
Why use a ghost kitchen?
At Smart City Kitchens, we're reimagining an old model, providing the infrastructure and strategic services you need to drive success in an ever-changing F&B world.
Low risk, high reward
Less upfront cost, lower operational fees, and the potential for rapid growth - ghost kitchens are the formula for a truly profitable restaurant business.
---
Receive and fulfill more orders
Our ghost kitchens are located in prime areas in Singapore, with access to consumers who regularly order takeout food.
---
Hire fewer employees
With a ghost kitchen, there's no need to worry about hiring front-of-house staff. Spend money on what directly impacts the growth of your business.
---
Experiment with multiple brands
Launch multiple restaurants/brands out of a single ghost kitchen while trying out different recipes and cuisines with minimal risk.
---
Enjoy unmatched flexibility and scalability
Expanding your business can still be an upwards battle. With a ghost kitchen, expansion is considered a natural business progression.
Coordinate with several delivery platforms
The more delivery platforms, the merrier. Use our custom technology to keep everything organised, neat, and running like a well-oiled machine.
How we're different from offline traditional restaurants
Real Estate
Avoid large rent payments for the bigger space that you don't necessarily need to operate.
Ghost Kitchen
165 sq ft avg.
Traditional Restaurant
1000 sq ft
---
Employees
Work with a much smaller team while we provide onsite support staff to help you run more smoothly.
Traditional Restaurant
~10 people
---
Investment
We have a much smaller startup cost so you can start seeing profits and results faster.
Traditional Restaurant
S$200k
---
Weeks to launch
Open a restaurant quickly while we work through all the construction, permits, and bureaucratic red tape.
Traditional Restaurant
24 weeks
---
To break even
With a ghost kitchen, it only takes 6 months with 10% profit.
Traditional Restaurant
48 months
/ Support
We're with you every step of the way
Success for you is success for us - this is why we're wholly committed to seeing you grow, expand, and quickly find your feet in this new era of food delivery.
All the constructions and logistics are on us
Ghost kitchens are a turnkey solution, meaning you can open your doors in weeks. The time-consuming construction, permitting, and installation are all handled by us.
---
Create a virtual storefront
We'll handle everything that doesn't require a kitchen and help you sell more of your products. Just bring the food or goods, and we'll help you set up shop.
---
Streamline your business
Manage your entire restaurant business through a single tablet. Our app lets you access all your orders, combine all your delivery platforms, and get valuable data to optimise your business.
---
Get assistance from our team
To make scaling your business more manageable, we've got our business team here at Smart City Kitchens that is ready to support you when it comes to finding the right suppliers and remaining cost-efficient.
Your ghost kitchen made to order
We provide ghost kitchens designed for all kinds of chefs and any type of restaurants. Each kitchen space is generously outfitted with all the basic essentials. Bring whatever equipment you have and love, and our experts will help you mix and match to create your dream kitchen.
Driver pickup area
Receiving & loading dock
Staff pantry
Restrooms
---
Order pickup & processing
Courier handoff
Cleaning & maintenance
Safety & health inspections
Delivery logistics
Extraction & ventilation
On-site support staff
Insurance
24/7 Access
---
2 Compartment sinks
2 Prep sinks
Hand wash sink
Commercial exhaust hood
Tempered air
Power and gas
Grease-trap/interceptor
Cold & freezer storage
Dry storage / Dry rack
Extraction & ventilation
---
Gas points
Power outlets
Gas/fire safety system
WiFi
Fire suppression systems
---
/ Testimonial
The word on the street
We opened our first ghost kitchen with Smart City Kitchens because of strong demand in these locations [Tampines and Clementi]. With more people now working from home, demand in residential zones has grown significantly, and we are happy to be serving these areas."
Tampines Food Co., Clementi Collective
Skyrocket your restaurant's delivery sales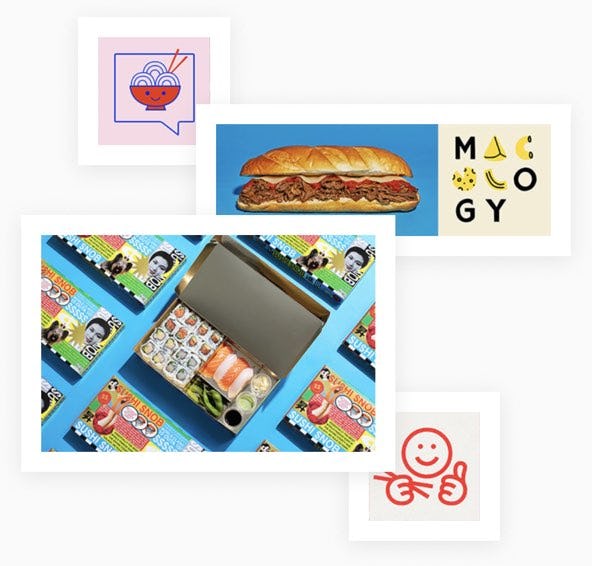 We partner with companies to help you create your brands, so you can carry on using the ingredients and equipment you already have. Our goal is to help you make more without complicating things.
/ Technology
Your business at your fingertips
Run your entire restaurant from a single tablet in your ghost kitchen. Seamlessly sync all your orders in one easy-to-see screen, manage multiple restaurants, and get all the data that lets you run your business more smoothly and efficiently.