Times are tough for the F&B industry (especially restaurants) – not just in Singapore, but around the world. The industry is already going through a transitional period with more and more people choosing to order food online for delivery instead of dining in. COVID-19 has only served to accelerate this change, making it even harder for businesses to succeed in an already highly competitive industry. But fret not, over at Smart City Kitchens we have prepared 10 tips to help improve your restaurant sales!
Last year Singapore restaurants reported revenues dropping by about 50% to 80%. Staying afloat in these times and operating a successful restaurant has become more than cooking good food and offering a good atmosphere for people to dine in. Now, restauranteurs need to be experts in understanding the developing industry, forging partnerships with delivery companies, knowing how to market their food in the digital space, and so much more. At Smart City Kitchens, we're at the forefront of innovation in Singapore's F&B industry. Our kitchen spaces have let us see first-hand what it takes to succeed in this day and age.
Here are our top 10 tips to bring your restaurant sales to the next level!
Open a CloudKitchens® delivery kitchen
Create a customer loyalty system
Drive consistency in the food you serve
Get your restaurant on one (or more) delivery platforms
Redesign your website and menu
Use data to analyse your restaurant's performance
Hire a professional photographer/videographer
Have seasonal promotions, offers, and events
Invest in Your Staff
Tip #1: Open a CloudKitchens® delivery kitchen location
A CloudKitchens® delivery kitchen offers a bounty of benefits for restaurants of all sizes, types, and cuisines. The principle is simple: instead of having half your real-estate location taken up with welcome areas, dine-in seating, offices, toilets, and more, you only have a kitchen. 100% of orders are then handed off to third-party delivery services that bring your food hot and fresh to your hungry customers.
CloudKitchens® delivery kitchens are far simpler to open, for operators like us handle all the licenses, insurance, construction, renovations, and more. They also happen to be far cheaper to run, as you won't need a front-of-house team and will be paying much less rent. In fact, the average profit margin for delivery kitchens sits at around 15-20%, compared to 3-6% in traditional restaurants. Kitchen expansion is also far quicker with delivery-only kitchens, meaning you can scale up and down near-limitlessly. Check out the different locations we have in Singapore.
Tip #2: Create a customer loyalty system
Truly successful restaurants know how to retain their loyal customers, not just attract new ones. A customer loyalty system is a tried and tested method of keeping customers. For dine-in restaurants, this could take the form of a swipe or stamp card. If you're running a purely online food delivery business, consider developing a smartphone app whereby customers can rack up 'digital stamps'.
Tip #3: Drive consistency in the food you serve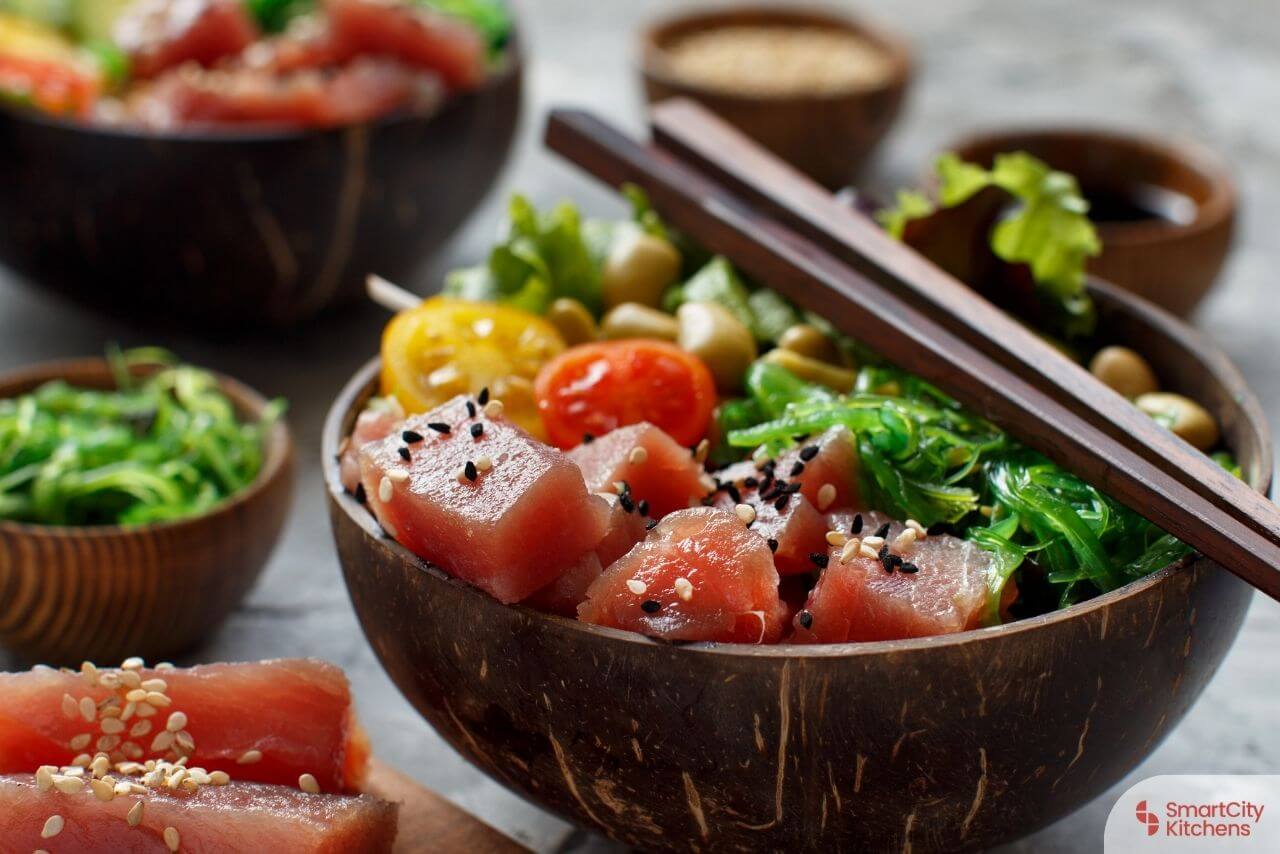 If you've given off a good impression of your food to first-time customers, it's absolutely vital to maintain that image in consequent visits. Just one bad experience with poorly cooked or served food can be enough to spoil your restaurant's reputation.
Additionally, when going through a period of kitchen expansion, it can become increasingly challenging to maintain consistent quality across all outlets. If you manage to develop a base of loyal customers, there's a good chance they will visit more than one of your locations, if you have them. Put the quality control measures in place to ensure that your food is always its best every time.
Tip #4: Get your restaurant on one (or more) delivery platforms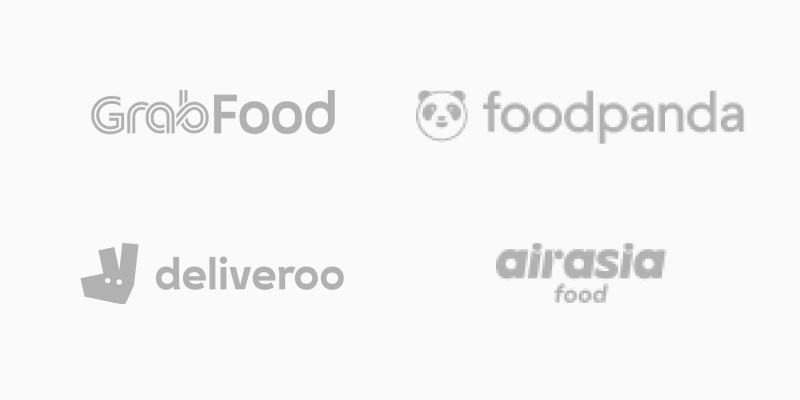 One facet of F&B innovation is the rise of delivery platforms. In Singapore alone, these food-delivery platforms have driven an estimated $414m in revenue – and they're only growing. If your restaurant is not already partnered with and using one or more of these platforms, it's time to get on board with the trend.
Food delivery platforms in Singapore:
Tip #5: Redesign your website and menu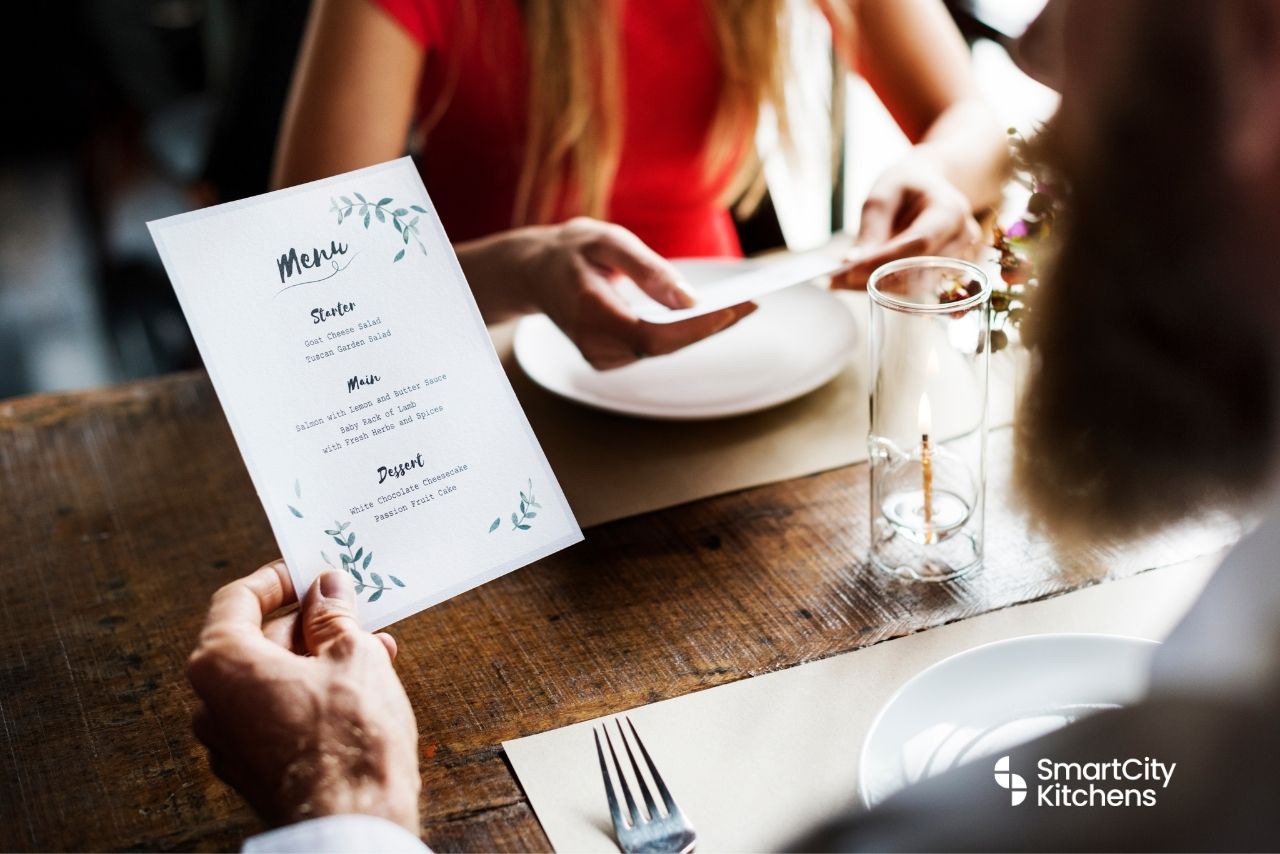 Building an online presence is crucial to succeeding and bringing your restaurant to the next level. Make sure your website is visually appealing, user-friendly, and has everything customers need to find. This would include contact information, opening hours, about your brand, and most importantly, an accessible menu.
This menu itself should be easy to read and updated with the food that you're currently offering.
Along with a website, you should consider integrating digital strategies to market your restaurant. People are spending more and more time on their smartphones, and having well-placed advertisements or a website that ranks well on search engine results pages is key to building your brand awareness and attracting new customers.
Tip #7: Use data to analyse your restaurant's performance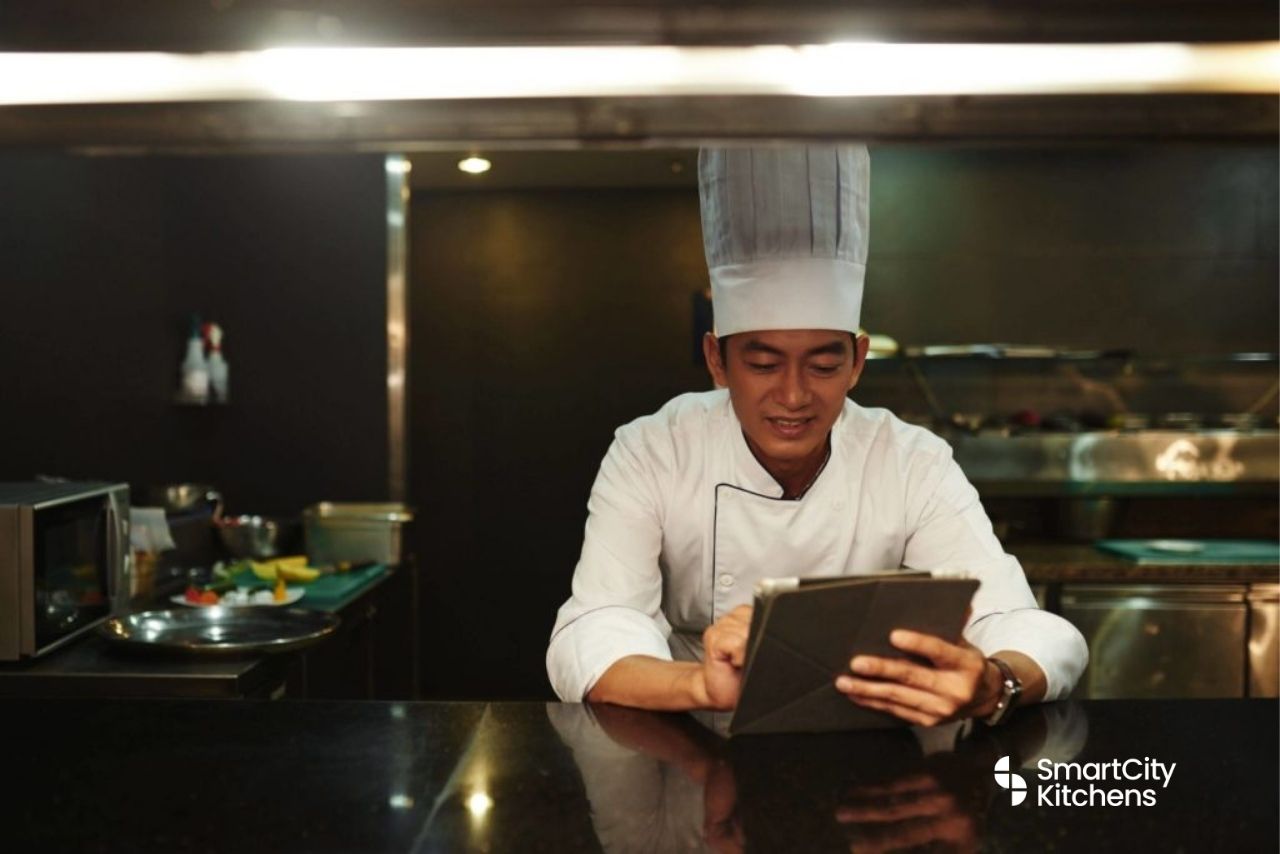 Collecting data is easy – if you're in a CloudKitchens® delivery kitchen. Keeping track of restaurant data is highly valuable and can give you all the information you need to streamline your restaurant and take it to the next level. Think about what dishes give you the most profit, which is most popular amongst your customers, where the bottlenecks are in your kitchen layout and much, much more.
With this information, you can quickly kickstart kitchen expansion strategies or grow your profits in existing locations.
Tip #8: Hire a professional photographer/videographer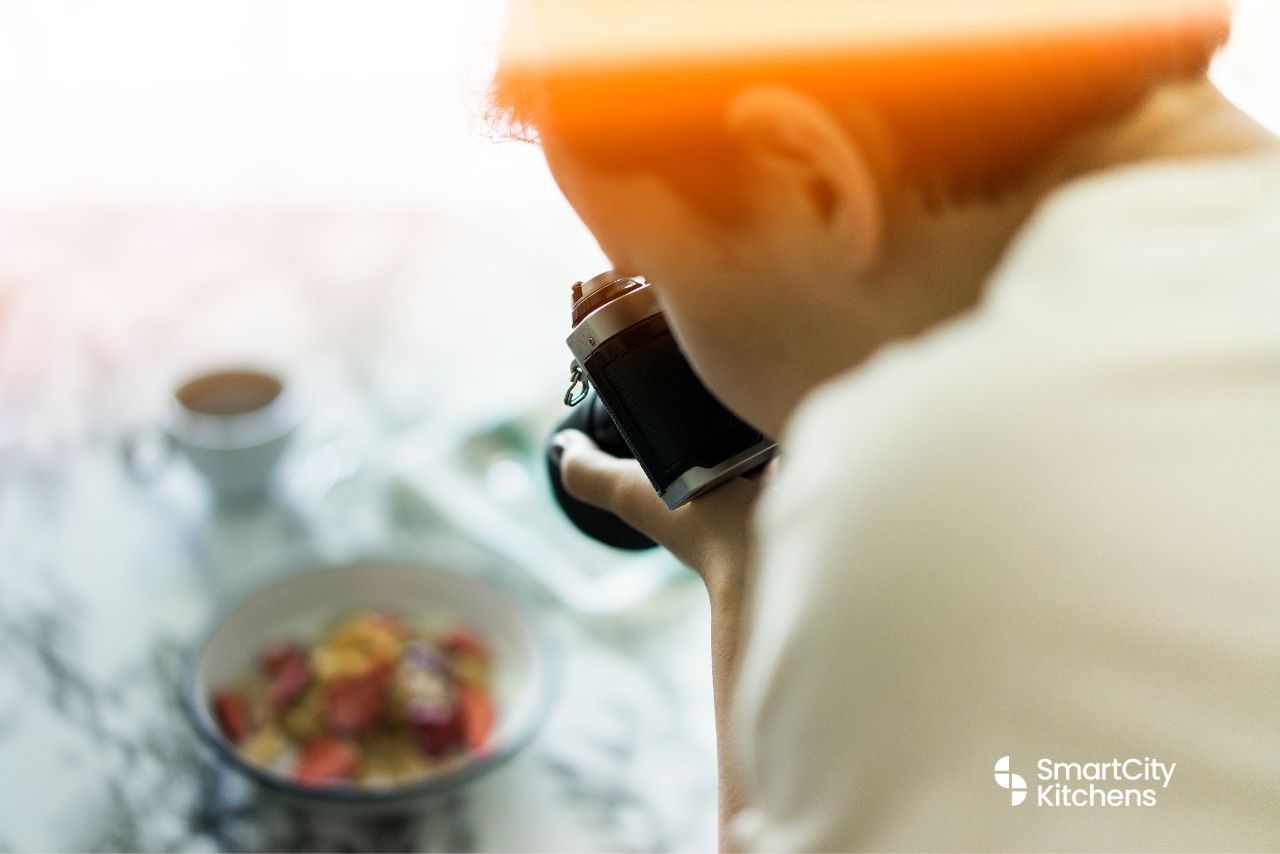 Quality visuals can be all it takes to persuade someone to order food from your restaurant over a competitor. No matter how good your food looks and tastes when it arrives on someone's plate, if your pictures and videos aren't doing it justice, you'll be losing out on countless customers.
Consider hiring professionals to give you content that you can use and reuse in a wide variety of situations – whether it be on your website, in promotional materials, on social media, or anything else.
Tip #9: Have seasonal promotions, offers, and events
Taking advantage of the season and crafting promotions and events is a great way to keep your restaurant relevant and on people's minds. You could become known for the best Taco Tuesday in town, be the best place to host birthday parties or have superior catering services for at-home parties.
Tip #10: Invest in your staff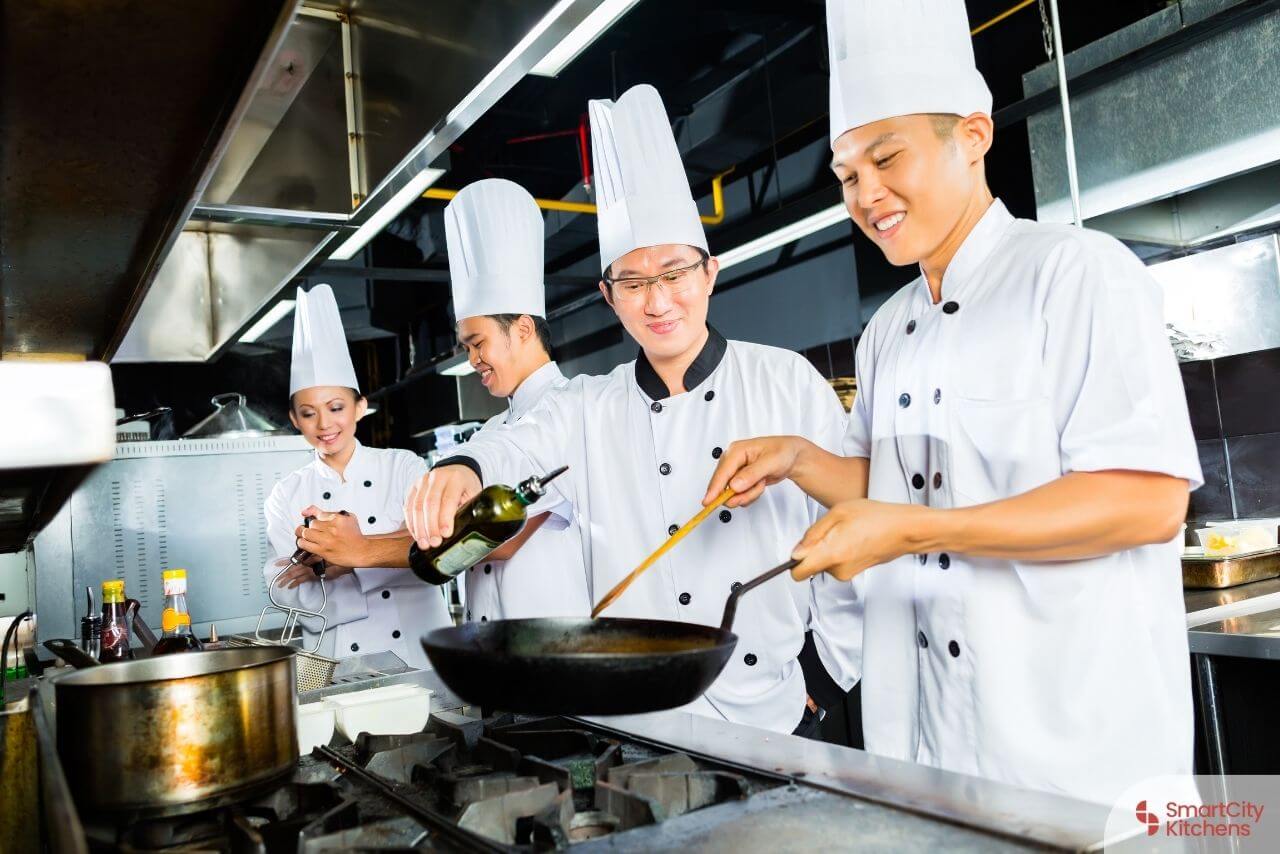 Lastly, if you want your restaurant to truly succeed you need to invest in your most valuable asset: your employees. As a restaurant owner, you need to understand that you need to provide your employees with incentives to have as much drive and ambition for success as yourself. Offer them benefits that make them genuinely enjoy working in your restaurant and feel personally invested in its success.
Our CloudKitchens® delivery kitchen solutions are perfect for restaurants of all types and sizes. For more information, get in touch with us by filling out the form below!